The Mission, Vision, and History of AMVETS
AMVETS is a veteran's service organization that is distinctive for its open-door policy. Eligibility for membership includes veterans from wars of all eras who received an honorable discharge, as well as current service members, including the National Guard and Reserves. But is not limited to combat or war veterans. Any person with an honorable discharge is welcome. AMVETS has 8,500 members statewide.
As AMVETS meets the increasing and changing needs of the 21st century, we focus on preserving freedom, supporting America's defenders and serving her communities. This remains our blueprint for continued service to God and country.
As one of California's leading Veterans Service Organization, AMVETS has a proud history of assisting veterans and sponsoring numerous programs that serve our country and its citizens. Membership in AMVETS is open to anyone who honorably served, or are currently serving in the U.S. Armed Forces, including the National Guard and Reserves.
AMVETS shall dedicate themselves towards establishing a strong "Community Collaborative" to build a cohesive network of individuals, rooted by their mutual trust and respect towards veterans and their families. We shall focus on our accomplishments, traditions and culture as staunch role models into the future, while continuing to strive to attract new members.
AMVETS Department of California
Today, with approximately 10,000 members and just over 40 local Posts, AMVETS, Department of California upholds its mission to serve at the forefront of community and veterans' services for the state of California.
AMVETS Department Officers are committed to serving those who have served.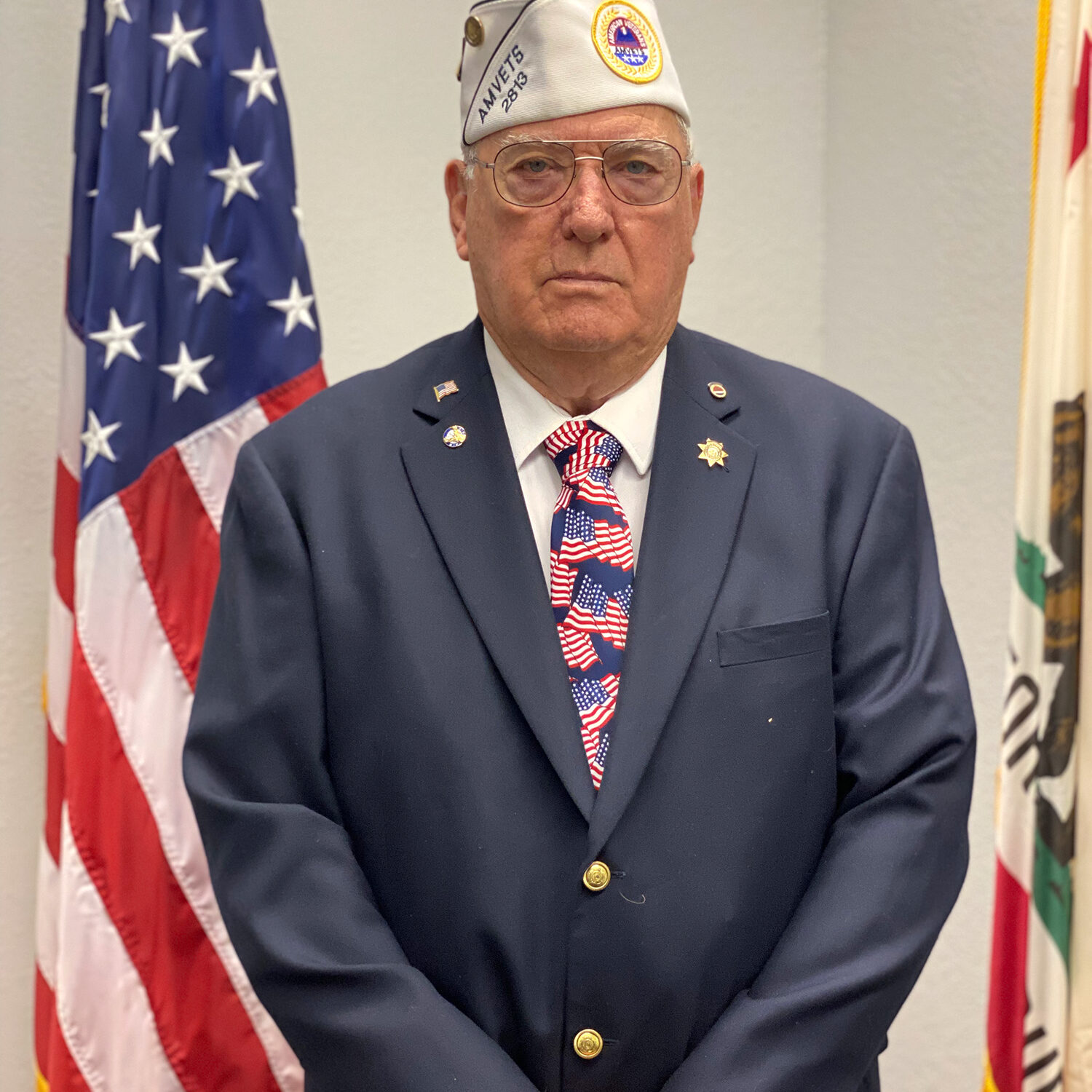 District 4/5 • Leo P. McArdle
---
District 8 • Lou Nunez
---
District 13 • Tom Derrick
---
District 14/15 • Carlos Castle 
---
District 16 • Tom Pietila  
Your Donation Helps Veterans
Donate to AMVETS today to make a difference in thousands of American Veteran lives.